A Yorkshire hot air balloon ride is a truly magical experience and would make the perfect gift for a loved one or a special treat for yourself.
Virgin Balloon Flights has a range of flight vouchers to help you start your ballooning adventure. You can find them here. We have a choice of vouchers valid for morning or evening bookings, Monday through to Sunday.
You'll discover the stunning Yorkshire countryside like never before from the comfort of your balloon basket. This glorious county has plenty of historic architecture and beautiful woodland, not to mention The Yorkshire Dales and the North York Moors, so spectacular views will be guaranteed.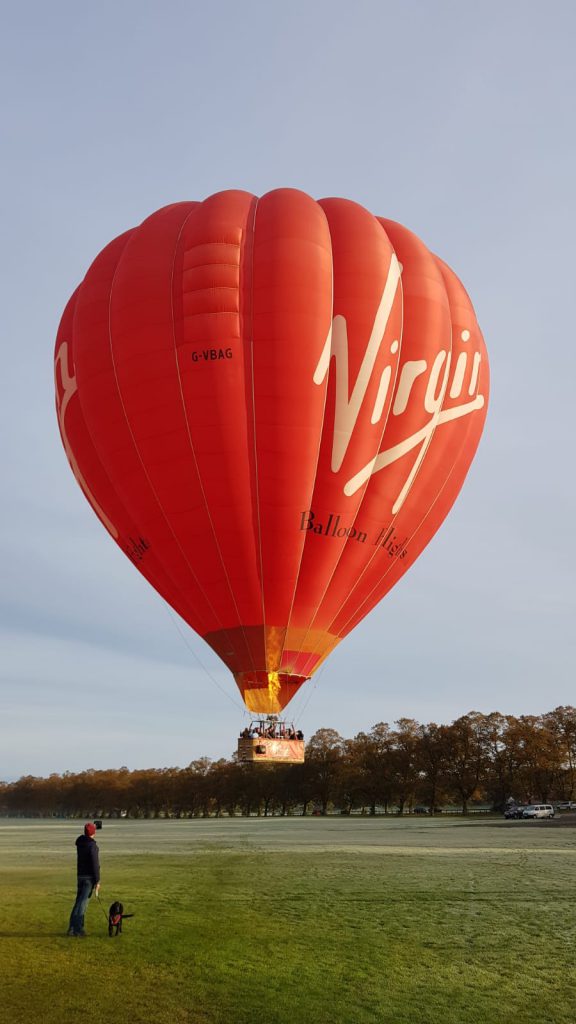 A bird's eye view is definitely a unique way to enjoy all that Yorkshire has to offer. Your balloon ride travels with the wind so you'll feel no breeze, giving the flight experience a serene and relaxing quality.
All of our flights come complete with a Prosecco toast to celebrate your Yorkshire balloon flight in style once you have landed.
You'll also have the opportunity to get stuck in and help with the inflation and setting up of the balloon and also the deflation upon landing. It's a chance to see for yourself what's involved in getting a balloon off the ground. Watching the balloon inflate you really get a sense of it's size, our balloons are very big! Whilst this is of course optional, we feel this adds to the whole experience making it extra special.
Once you have finished your Prosecco, you'll be transported back to the launch site along with your memories of a fantastic Yorkshire balloon ride.